One of the most sacred Aggie traditions, Muster allows Aggies to gather on April 21st of each year to remember those Aggies that we lost in the previous year. Texas Aggie Muster is observed in more than 300 locations around the world. These Muster gatherings are held in many unique places ranging from battleships and foxholes during World War II to ballrooms, steakhouses, rodeos, airplanes, and other locations.
Nueces County A&M Club Muster was held on Monday, April 22nd, 2019, due to Easter Sunday falling on April 21st.
We held Muster at the USS Lexington and had the privilege of hosting Dan Leyendecker '90 as our speaker!
To listen to Mr. Leyendecker's speech, head to our Facebook page for the full video!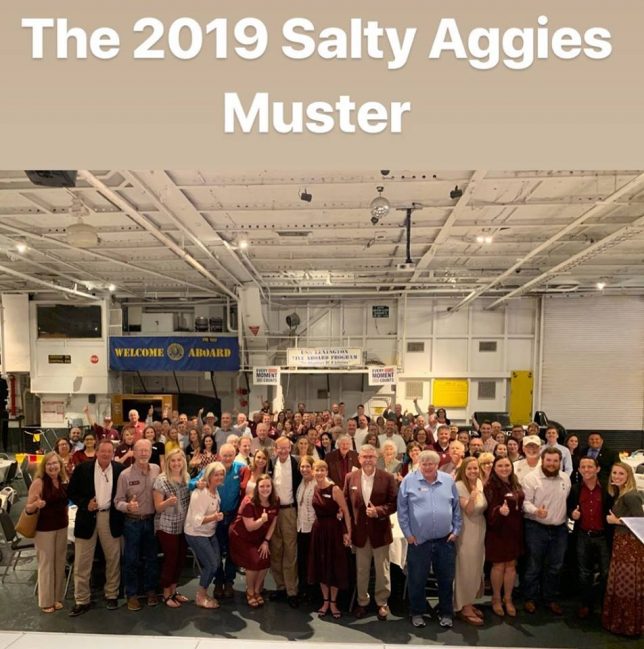 "Softly call the Muster, let comrade answer 'Here'…"

"The Last Corps Trip" by P. H. Duval, Jr. '51
For more information about the Muster tradition, visit the Aggie Network page about Muster and the campus Muster committee's website.