One of the most sacred Aggie traditions, Muster allows Aggies to gather on April 21st of each year to remember those Aggies that we lost in the previous year. Texas Aggie Muster is observed in more than 300 locations around the world. These Muster gatherings are held in many unique places ranging from battleships and foxholes during World War II to ballrooms, steakhouses, rodeos, airplanes, and other locations.
The NCAMC 2022 Muster will be held on Thursday, April 21, 2022 at the USS Lexington!
Social Hour starts at 6 PM with bar services as well as complimentary valet
Dinner will start service around 6:30 PM with BBQ from The BBQ Man
Annual banquet presentation will start at 7 PM with the Muster Ceremony to follow
Purchase tickets below or at the door
*$3 shipping fee covers our PayPal fees – there are no physical tickets being shipped!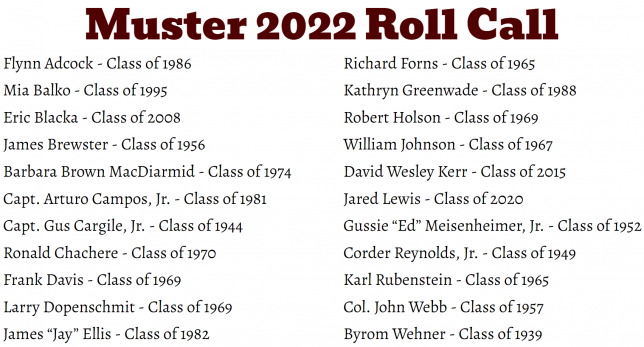 2021 Nueces County A&M Club Muster was LIVE on Facebook as well as in person!
2020 Nueces County A&M Club Muster was LIVE on Facebook!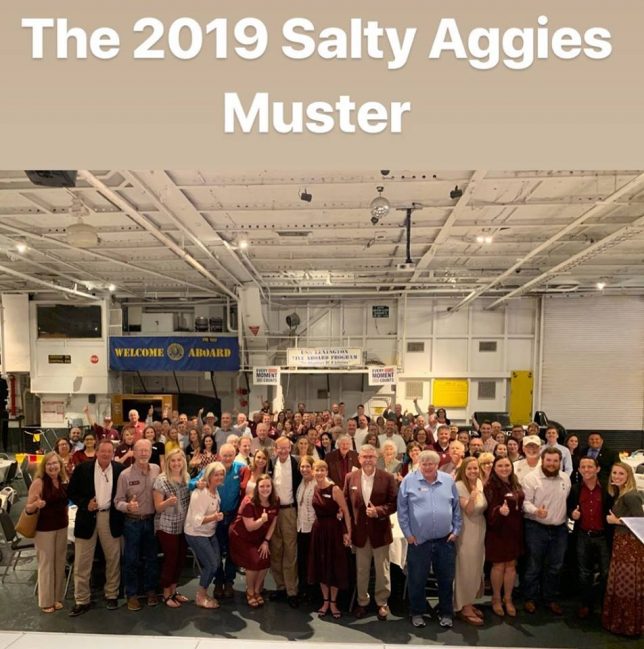 "Softly call the Muster, let comrade answer 'Here'…"

"The Last Corps Trip" by P. H. Duval, Jr. '51
For more information about the Muster tradition, visit the Aggie Network page about Muster and the campus Muster committee's website.